CROSS-STRAP BAG 01
The product creates a youthful and dynamic look and style to the user. The logo is pressed with real cowhide on the front surface, confirming genuine quality. Lizard cross-trap bag is specially suitable for young and active people.
1. Product information:
- Brand: Lizard
- Made in Vietnam
- Product name: Cross-strap bag 01
- Product code: LZTDC01NA
- Warranty: 36 months
- Size: 25x5x32cm
- The product set includes: 1 bag, 1 warranty card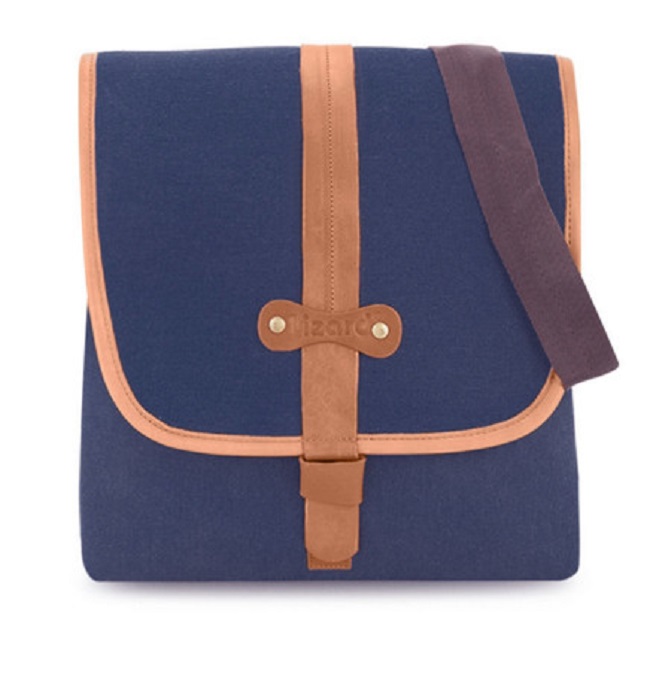 2. General description:
- High quality material: Canvas fabric and 100% genuine cow leather
- There are buttons at the lid
- The product includes:
+ 3 small compartments made of cowhide used to store namecards, bankcards, pens
+ 1 big main compartment and 1 compartment for notebooks and documents
+ Inner lining with waterproof material
+ Adjustable shoulder straps
3. Advantages of the product:
- The product is not only soft and durable but also fashionable, convenient, friendly to the environment with many advantages such as absorbency, good elasticity, softness, toughness, etc.
- Easy to fold and store
- Easy to wash and dry
- The price is cheap compared to other types of bags
- Brown and navy blue colors are easily combined with every outfit
For further information please feel free to contact Lizard Bag Company Limited!