BRIEFCASE FOR MEN
The product is specially designed for men who are businessmen or office workers. Not only for the purpose of containing items, this type of accessory is also a thing to express the style of a man. The Lizard cowhide leather briefcase is the perfect choice thanks to its simple and sophisticated design.
1. Product information:
- Brand: Lizard
- Made in Vietnam
- Product name: Briefcase for men
- Product code: LZCT01BR
- Warranty: 36 months
- Size: 38x10x27cm
- The product set includes: 1 briefcase, 1 warranty card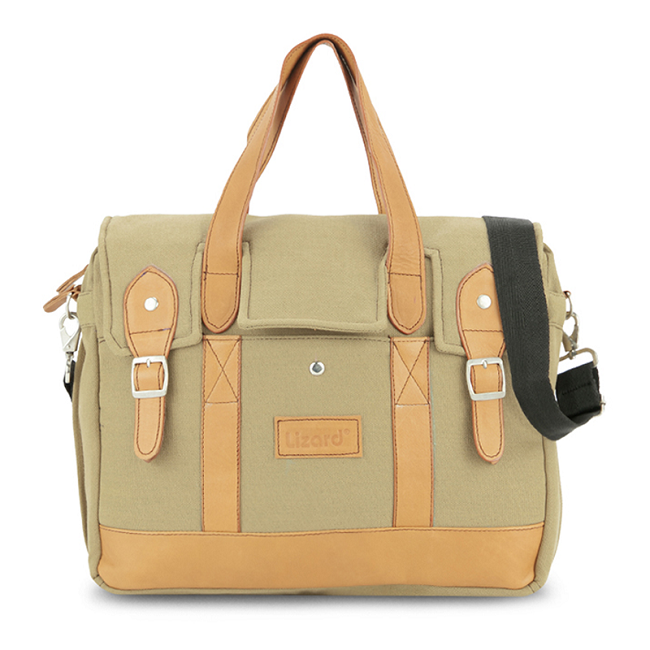 2. Product description:
- High quality material: Canvas fabric and real cow leather
- Cow leather double-strap section brings softness and firmness
- 1 front latch at the storage compartment
- Delicate cowhide makes a luxurious and firm look.
- Inside there are many compartments: 1 laptop compartment, 1 document compartment, 2 small pockets containing necessary items such as notebooks, pens, chargers, etc.
- Straps can be easily adjusted
- High quality and super durable
3. Advantages of the product:
Because the product is made from high quality canvas fabric, it has these following advantages:
- Provides specific functions: Liqid absorbency, elasticity, softness, toughness. The backpack can load 3-10 kg, easy to fold and store.
- The product is anti-static, anti-ultraviolet, flame resistant and waterproof. The backpack is also not affected by microorganisms, bacteria and fungi.
- In addition, the product can be washed easily because it is produced with PE film to create waterproof ability.
- The backpack is designed with short life cycle (2-3 years of destruction time), easily decomposes, very friendly to the environment.
- This backpack is considered an environmentally friendly product, can replace nylon bags which are big risks to the environment.
For further information please feel free to contact Lizard Bag Company Limited!