LIZARD TRAVEL BAG 03
Usually when traveling, people will equip themselves with large suitcases to be able to carry many things. But that will not be necessary for short trips or motorbike trips, bulky suitcases will increase the inconvenience for the journey. Understanding the situation, Lizard introduces you Lizard travel bag 03.
1. Product information:
- Brand: Lizard
- Made in Vietnam
- Product name: Lizard travel bag 03
- Product code: LZTDL03XR
- Warranty: 36 months
- Size: 40x15x30cm
- The product set includes: 1 travel bag, 1 warranty card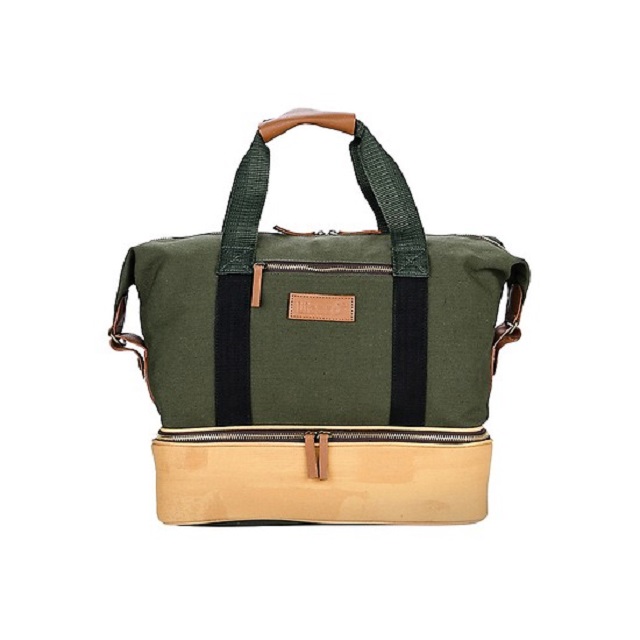 2. Product description:
- High quality material: Canvas fabric and 100% real cow leather
- The logo is pressed with real cow leather on the front surface, confirming genuine quality
- Double handles made of parachute cord and cow leather
- There is a waterproof lining inside and a compartment for shoes
- The product has a spacious main compartment used to contain many items, an extra drawer
- Shoulder straps can be flexiblly adjusted
- There are 5 studs on the bottom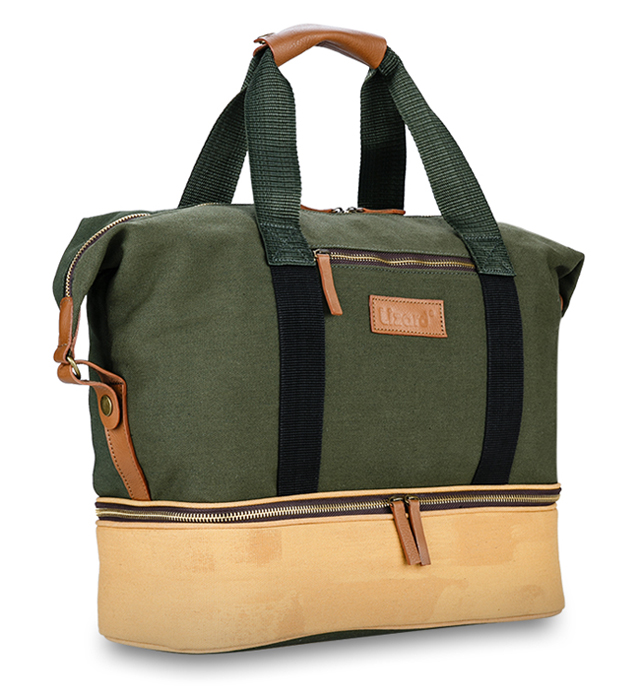 3. Advantages of the product:
- The product is not only soft and durable but also fashionable, convenient, friendly to the environment with many advantages such as absorbency, good elasticity, softness, toughness, etc.
- Easy to fold and store
- Easy to wash and dry
- The price is cheap compared to other types of bags
- Yellow and dark green colors are easily combined with active and youthful outfits
For further information please feel free to contact Lizard Bag Company Limited!