COCONUT MILK PEANUTS
1. Product information:
- Brand: Vietnuts
- Place of origin: Made in Vietnam
- Size: 7 x 14 x 18 cm
- SKU: 2889077460799
- Ingredients: Peanuts (65%), wheat flour, glutinous flour, coconut flavor (1%), sugar, tapioca starch, vegetable oil
- Expiry date: 9 months
- Instructions for use: Use directly
- Storage instructions: Store in a cool dry place, cover tightly after use
- Weight: 270g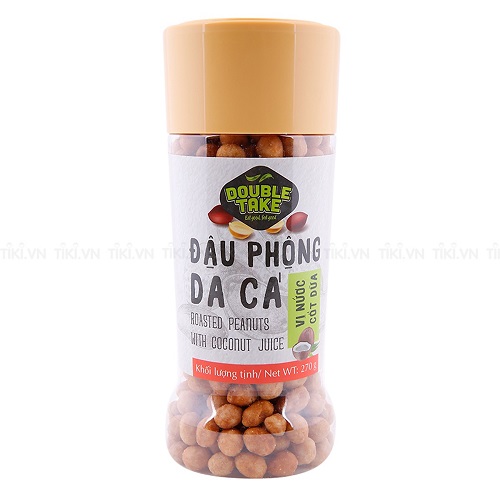 2. Product description:
- Delicious, crispy, completely natural.
- Product has a creamy taste of coconut milk.
- Contains many healthy nutrients.
- A delicious snack for many people.
3. Characteristics:
- Vietnuts coconut milk peanuts product is researched and processed by modern technology according to ISO 22000: 2005.
- Delicious taste of carefully ed natural ingredients, brings you great enjoyment.
- Products are often used as snacks to supplement nutrition, helping the body always be ready for daily activities.
- A delicious snack for many people, suitable for both adults and children.
For further information please feel free to contact Hat Viet Agricultural Products Foods Production Trading Service Company Limited!